Blitz Smart Card Plugin
Use digital signature in your applications
Blitz Smart Card Plugin enables your web-applications use digital signatures for user authentication and signing documents.
You can create a service that uses a digital signature without studying the specificity of each digital signature means and without worrying about its functionality in different browsers and operating systems. Blitz Smart Card Plugin will do it for you!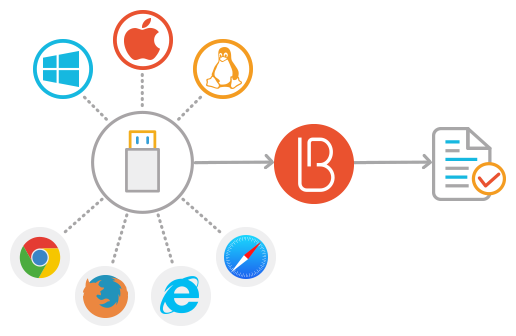 Blitz Smart Card Plugin advantages
Universality

Plugin supports different types of digital signature keys. Due to Blitz Smart Card Plugin your applications won't be bound to a single manufacturer of keys.

Multiplatformity

Plugin is compatible with OS Microsoft Windows, Apple Mac OS X and Linux.

Cross-Browser Compatibility

Plugin supports modern Google Chrome, Mozilla Firefox, Apple Safari, Opera and Microsoft Internet Explorer browsers.